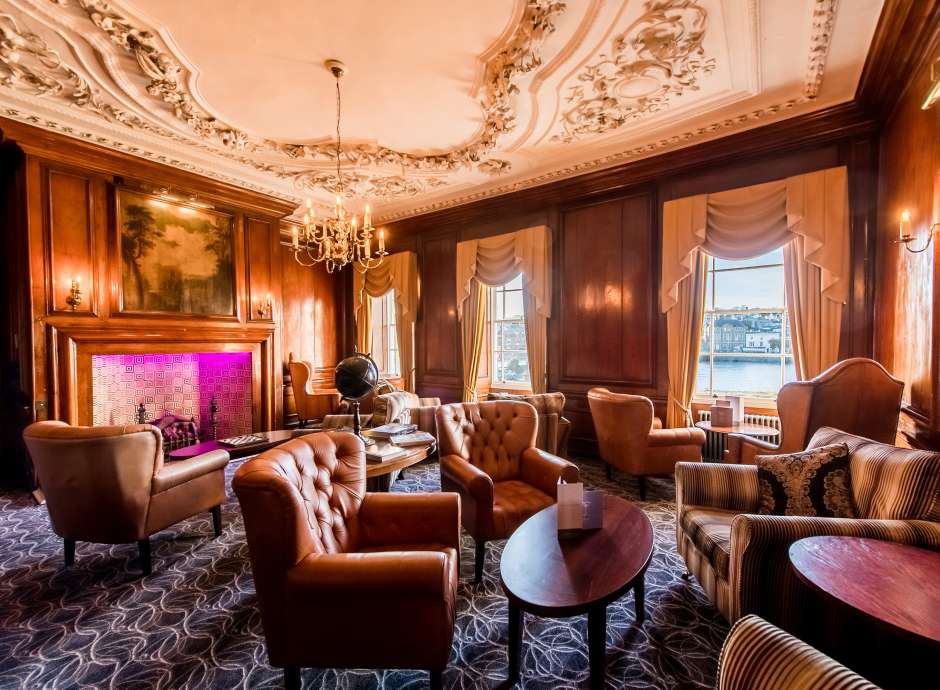 A little slice of

Bideford's History

Indulge in ultimate relaxation and unwinding as you step into the historic and charming Kingsley Lounge, a haven for serenity and comfort. Immerse yourself in the rich heritage of the place as you sink into one of our luxurious armchairs, meticulously designed to offer the utmost comfort and support, as you take in the breathtaking views of the River Torridge flowing gracefully beyond the large windows. The idyllic backdrop creates a picturesque scene, adding a touch of natural beauty to your experience.

With its snug and inviting atmosphere, this place is perfect for indulging in a snack, a light lunch, a Devonshire cream tea, or simply unwinding with a relaxed drink and pleasant conversation.
Scroll
The History of The Kinglsey Lounge 
The Kingsley Lounge is one of the most historic parts of the hotel, still retaining its ornate pine panelling and magnificently detailed ceiling. It is within these walls that a very important part of The Royal Hotel's history lies. During the 19th century, Charles Kingsley wrote sections of his popular novel, Westward Ho! in the room. 
It is also a wonderful spot to retire to after a meal at our Merchants Bistro, to enjoy some coffee and liqueurs.
More from The Royal Hotel