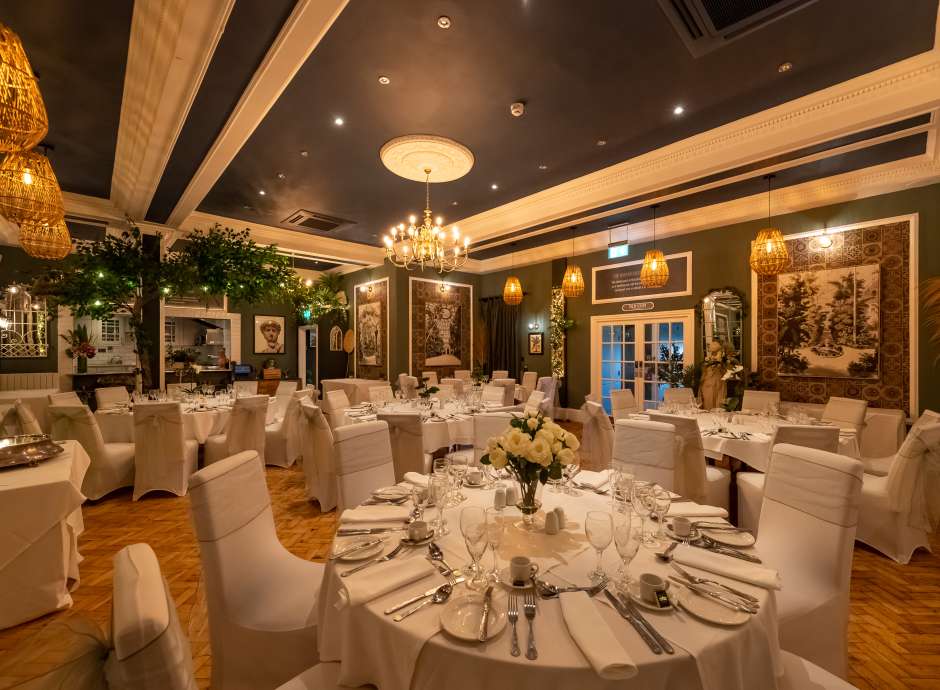 An Exquisite Venue
for Memorable Celebrations
Palm Court provides a serene and charming ambiance, perfect for weddings, special occasions, indulging in a delightful Sunday carvery, or simply enjoying a delightful afternoon tea.
Palm Court stands out as a truly exceptional and historically significant venue for celebrations. The interior is adorned with greenery, elegant statues, and distinguished artwork, setting it apart from any other establishment in North Devon. The tasteful decor and lavish surroundings create a tranquil courtyard atmosphere, ensuring an unforgettable experience.
Our function brochure offers an extensive array of buffet options crafted by our highly skilled chefs. From delectable dishes to our renowned Sunday carvery, we take pride in providing a wide selection of culinary delights that are sure to leave a lasting impression on your guests.
Scroll
The History of Palm Court
Holding special events since 1839
Palm Court was the original name given to the Continental Courtyard which was built in 1830 and later became part of the Royal Hotel in 1873. The Courtyard in earlier years had a glass roof which unfortunately had to be built over due to maintenance however photos of this can be found in the restaurant today. The oldest part of the building were once used as a workhouse between the years of 1830-1839 and the enclosed continental courtyard was no doubt a useful feature.
During the years of 1830 and 1873 rooms in Palm Court functioned as prison cells which still stand to this day. This remained as Bideford's Jail until the Police station opened in 1897.
The interiors have been specially selected by Sarah Brend, taking inspiration from it's original Courtyard interior, including unveiling a wooden parquet floor from 1830.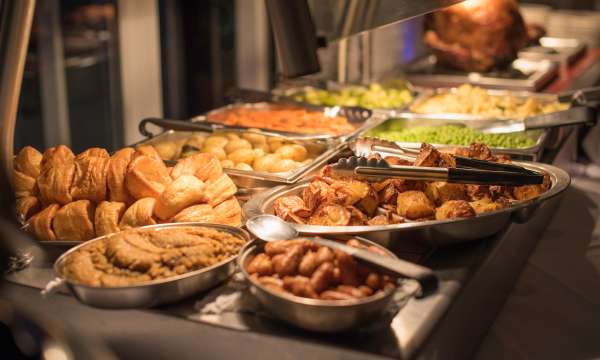 Treat yourself to a Sunday carvery with all the trimmings! We're talking a selection of locally sourced meats, roasties cooked to perfection, and enough veggies to fill your plate!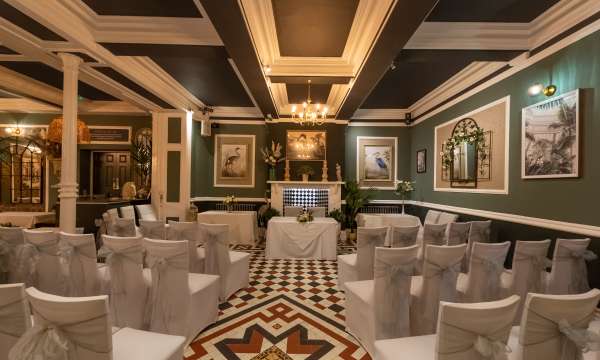 Situated in the heart of glorious North Devon, a wedding in our beautifully unique Palm Court provides an unforgettable setting for your big day.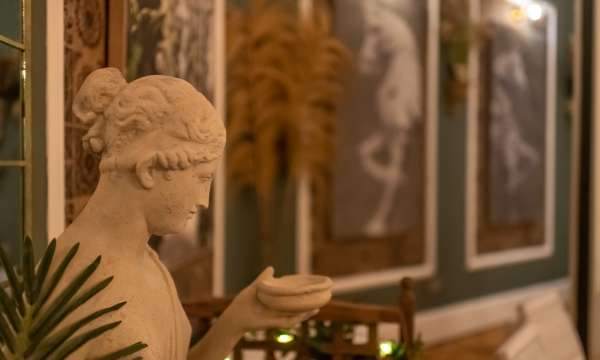 We are renowned throughout North Devon for hosting events that all your guests will love, and that will be talked about for years.
More from The Royal Hotel